AIMS Partners in ASEAN Countries
Implementing the reciprocal principle of AIMS Program, Japanese students of TUAT, Ibaraki University and Tokyo Metropolitan University have the option of studying at the designated ASEAN universities listed below. Classes will be available according to the curriculum by season at the respective university. All classes are offered in English and credit transfer will be given at home university, the key objective of AIMS Program is to link up all ASEAN countries by way of international exchange and education, and English is the language of choice.
AIMS Partners in Thailand

King Mongkut's University of Technology Thonburi "KMUTT" is a leading science and technology university in Thailand, also the only university in Thailand designated to be AIMS members in the field of engineering (as of 2013). KMUTT is the only university in Thailand designed to be a flagship university in the field of engineering, so their excellence and competency is guaranteed.

Kasetsart University is committed to gathering wisdom and knowledge and who produce high standard work capable of competing in the international labor market. Kasetsart University participates in AIMS Program to reap the benefit of accessibility to a more diverse Asian and multi-culturally based professionals. Through AIMS course studies, Kasetsart University also provides artistic & cultural experience and particularly international exchange arranged by the International Studies Center and the Tropical Agriculture Program.
AIMS Partners in Malaysia

Universiti Teknologi Malaysia (UTM), an innovation-led and graduate-focused Research University. It is located both in Kuala Lumpur, the capital city of Malaysia and Johor Bahru, the southern city in Iskandar Malaysia, which is a vibrant economic corridor in the south of Peninsular Malaysia.
UTM's Vision is to be recognised as a world-class center of academic and technological excellence. Its Mission is to be a leader in the development of human capital and innovative technologies that will contribute to the nation's wealth creation.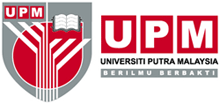 Universiti Putra Malaysia was first established as the School of Agriculture in 1931. In 1947, the school was declared the College of Agriculture Malaya. The establishment of Universiti Pertanian Malaysia came about when the College of Agriculture in Serdang merged with the Faculty of Agriculture, University of Malaya. In 1997, the name was changed to Universiti Putra Malaysia. As a premier institution of learning, widely recognized for leadership in research and innovation, UPM continues to strive for excellence.
UPM's Vision: To become a university of international repute. UPM's Mission: To make meaningful contributions towards wealth creation, nation building and universal human advancement through the exploration and dissemination of knowledge.
AIMS Partners in Indonesia

Bogor Agricultural University is commonly known in Indonesia as Institut Pertanian Bogor (IPB). Founded in 1963, IPB became a research- based university which conducts high quality higher education and comprehensive supervision of students for the purpose of promoting the nation's competitiveness. IPB's objectives are to produce qualified graduates capable of developing and applying science and technology, to develop scientific and technological innovation for the improvement of national development and the welfare of mankind and to respond to the dynamic changes which occur in society over time and changed community needs.
IPB's Motto "Searching and Serving the best"

Universitas Gadjah Mada "UGM" is an Indonesian public ivy league research university located in Yogyakarta Province. Founded in 1949, UGM is the oldest and largest institution of higher learning in Indonesia. Its Vision is to be an excellent and innovative world class university, imbued with nation's cultural values based on Pancasila as the state ideology and dedicated to the nation's interest and humanity. And its Mission is to carry out education, research and community service as well as preservation and development of knowledge that is excellent and useful for the society.

Bandung Institute of Technology or Institut Teknologi Bandung (ITB) was founded in 1959 by the Indonesian government as an institution of higher learning of science, technology, and fine arts. ITB's Vision is to be an excellent university, dignified, independent, and is recognized worldwide as well as guide changes that can improve the welfare of the Indonesian nation and the world. Its Mission is creating, sharing and applying science, technology, arts and humanities as well as producing superior human resources and to make Indonesia a better world.
AIMS Partners in Brunei Darussalam

Established in 1985, the Universiti Brunei Darussalam is emerging as one of the leading institutions of higher education in Asia: after 30 years of establishment UBD ranked 50 in Asia in 5 out of 9 criteria, with 2 in the top 10 in Asia. The Universiti Brunei Darussalam is guided by its four core values? people, expertise, relevance and leadership. These values strengthen the development and running of eight academic faculties, nine research institutes and six academic service centres ranging from Islamic Studies, Business, Arts, Science, Health Sciences, Asian Studies, Policy Studies, Education, Biodiversity and Integrated Technologies.
Vision: A first class international university, a distinctive national identity.
Mission: To develop the individual and society as a whole through the cultivation and enrichment of the intellect, faith and culture, accomplished through the creation of an environment conducive to achieving excellence in teaching, learning, research, scholarship, public service and professional practice.
AIMS Partners in the Philippines

University of the Philippines Diliman

University of the Philippines Los Banos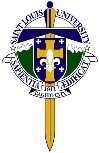 University of Saint Louis

University De La Salle