What is FOLENS? | Messages
Tadashi Matsunaga
President, Tokyo University of Agriculture and Technology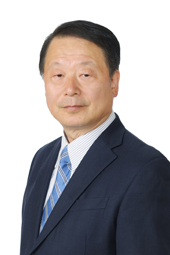 In April, 2010, TUAT established "Education Program for Field-Oriented Leaders in Environmental Sectors in Asia and Africa," operated by Center of Education for Leaders in Environmental Sectors. The basic philosophy of TUAT is to develop technology and talents able to solve the issues for the "realization of sustainable society," and this program is an advanced approach to "develop talents." Now human beings are facing myriad issues such as environmental, energy, and food supply crises. These issues are so much complicated and connected to each other. We believe we have the most optimum base to train students to serve as opinion leaders who can propose and realize effective measures against these crises, because TUAT has created, not only agricultural and engineering studies, but a new and fused field of study challengingly and developed those studies globally. This program offers a significant curriculum as English lectures that provide broad-deep knowledge and skills for preservation of the environment, practical training to improve such skills, overseas field training, internship, etc. All these are diversified and global, and focused on getting field-oriented mind with real understanding on local circumstances. It is very unique and special in Japan, and TUAT is fully engaged in this program, collaborating with more overseas bases and making new challenges more flexibly, to develop the brains that contribute to our beautiful future.

Hideshige Takada
FOLENS Program Leader
Professor, Department of Environmental and Natural Resource Sciences, Faculty of Agriculture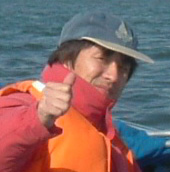 Aiming to develop field-oriented leaders 'Visit the field one hundred times' is a phrase often mentioned by newspaper reporters and police investigators. The phrase contains an important message: matters are discovered only by visiting a site many times. This 'field-oriented' message is also applicable to research and practical work in environmental sectors. The leaders in environmental sectors whom we want to nurture are those who have 'field-oriented' minds. It is crucially important to develop 'field-oriented' leaders in environmental sectors who visit the field willingly, measure and analyze the environment, and work collaboratively with stakeholders on environmental issues. Our program will develop such leaders by providing a field-oriented curriculum that includes practical laboratory and fieldwork training, and an internship.