Charcoal Project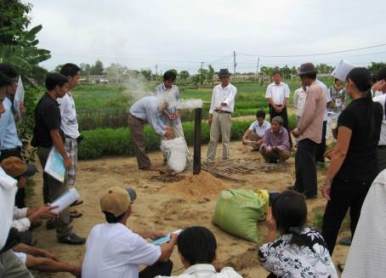 Bach Ma Charcoal Project
We TUAT faculties carried out "Technical Cooperation Project for Improving Rural Living and Nature Conservation by Multipurpose Use of Charcoal and Wood Vinegar in the Bach Ma National Park"as a JICA Partnership Program in collaboration with Bach Ma National Park, Vietnam, since July 2008 until March 2013.
Up to now, we have been reviewing the activities to transfer/share the technologies and experiences with the National Park as well as our partners of sister universities.
Jump to Bach Ma Charcoal Project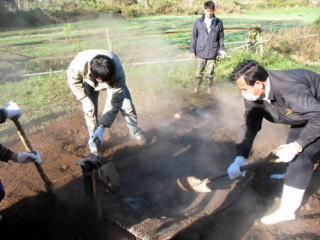 Charcoal Training at Tsukui Farm
Since 2002, we have carried out training workshops on charcoal/biochar making and applications (Field Museum Tsukui of TUAT), Sagamihara City, Kanagawa Prefecture. In November to December, one day workshop on charcoal making and application for soil improvement is held for IEAS and/or AIMS students.