History of AVEC
Motivation of Initiating AVEC

The story started when Furukawa and Nagai was discussing in Lake Como after FISITA congress in Torino, Italy in 1990.
FISITA: Industry-oriented Automotive Engineering congress. Most of delegates come from industry all over the world. But, deep discussions in technical issues are not satisfying.
IAVSD: Applied Mechanics. Theoretical and Analytical discussions. Most of delegates are big-name/famous professors in academic institutes. Vehicle dynamics on road and rail are the main focus area.
We both agree to organize an international symposium which breaks down the barrier of both world and can bring people from industry and academic institutes together (ideal : 50/50 ) to frankly talk and discuss about researches on advanced vehicle control, in BOTTOM-UP approach.
Proposal to Society of Automotive Engineers of Japan
We proposed to JSAE that we want to provide the opportunity for engineers and researchers in the field to communicate and exchange ideas about state-of-the-art development of vehicle dynamics with advanced control and electronic systems.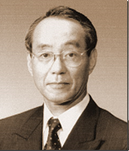 AVEC is Made-in-Japan International Symposium!
AVEC stands for Advanced Vehicle Control. It is also a preposition in French, which means "with ….", "together with …".
At that time, Nagai was the chair of technical committee of chassis control in JSAE.
1980-1990 Era of active control of vehicles, Active Suspension, 4WS, 4WD, Handling and Stability Control are the hot topics at that time.
General Chair of the 1st symposium is Prof. Masakazu Iguchi, JSAE Vice president at that time.
Past Symposium
AVEC'92 (1st International Symposium on Advanced Vehicle Control)
Date: September 14-17, 1992
Venue: PACIFICO YOKOHAMA, Yokohama, Japan
AVEC'94 (2nd International Symposium on Advanced Vehicle Control)
Date: October 24-28, 1994
Venue: National Advanced Institute of Science and Technology (AIST),Tsukuba, Japan
AVEC'96 (3rd International Symposium on Advanced Vehicle Control)
Date: June 25-27, 1996
Venue: RWTH, Aachen, Germany
AVEC'98 (4th International Symposium on Advanced Vehicle Control)
Date: September 14-18, 1998
Venue: The Nagoya Congress Center, Nagoya, Japan
AVEC'00 (5th International Symposium on Advanced Vehicle Control)
Date: August 22-24, 2000
Venue: Univ. of Michigan, Michigan, USA
AVEC'02 (6th International Symposium on Advanced Vehicle Control)
Date: September 9-13, 2002
Venue: International Conference Center, Hiroshima, Japan
AVEC'04 (7th International Symposium on Advanced Vehicle Control)
Date: August 23-27, 2004
Venue: HAN University, Arnhem, Netherlands
AVEC'06 (8th International Symposium on Advanced Vehicle Control)
Date: August 20-24, 2006
Venue: Grand Hotel Taipei, Taiwan
AVEC'08 (9th International Symposium on Advanced Vehicle Control)
Date: October 6-9, 2008
Venue: International Conference Center, Kobe, Japan
AVEC'10 (10th International Symposium on Advanced Vehicle Control)
Date: August 22-26, 2010
Venue: Loughborough University, Loughborough, UK
AVEC'12 (11th International Symposium on Advanced Vehicle Control)
Date: September 9-12, 2012
Venue: COEX, Seoul, Korea
AVEC'14 (12th International Symposium on Advanced Vehicle Control)
Date: September 22-26, 2014
Venue: Tokyo University of Agriculture and Technology, Tokyo, Japan
AVEC'16 (13th International Symposium on Advanced Vehicle Control)
Date: September 13-16, 2016
Venue: Munich University of Applied Sciences, Munich, Germany
AVEC'18 (14th International Symposium on Advanced Vehicle Control)
Date: July 16-20, 2018
Venue: Beijing International Convention Center, Beijing, China
Symposium Data
Number of Final Papers and Delegates
Year and Place
Papers
Delegates
AVEC '92, Yokohama, Japan
87
272
AVEC '94, Tsukuba , Japan
90
228
AVEC '96, Aachen, Germany
95
260
AVEC '98, Nagoya, Japan
130
319
AVEC '00, Michigan, USA
113
228
AVEC '02, Hiroshima, Japan
153
276
AVEC '04, Arnhem, Netherlands
150
282
AVEC '06, Taipei, Taiwan R.O.C.
167
200
AVEC '08, Kobe, Japan
154
294
AVEC '10, Loughborough, UK
164
229
AVEC '12, Seoul, South Korea
231
333
AVEC '14, Tokyo, Japan
136
266
AVEC '16, Munich, Germany
132
280
AVEC '18, Beijing, China
174
280