Welcome to STEP@TUAT Homepage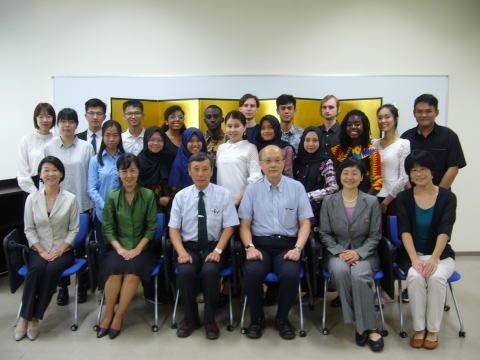 Calling Applicants for STEP@TUAT2021-2022
Deadline of the application is 29 March, 2021!

Important Notice:
The COVID-19 is widespread throughout the world. We strongly hope for the end, but unfortunately, the situation is getting worse these days. We are calling for STEP@TUAT applicants, but even after the acceptance is granted, there is a possibility that the following decisions will be made depending on the infection situation. Read carefully and apply after understanding.
Depending on the policy of the Japanese government or the university,
(1) The program will be canceled or the start time will be delayed.
(2) We will request you to submit additional certificates.
(3) Your movement after coming to Japan may will be restricted.
(4) Other measure necessary to take.


Objectives
To provide international students with opportunities for education and research regarding the latest industry and technology in Japan.
To contribute to the development of science and technology through cooperative research and work with international students.
To promote the globalization of TUAT by fostering the relationship between TUAT students and international students.
To give a better understanding of Japan to international students, and further develop competent individuals familiar with Japan is to enable them to work in international fields.
Outline
Program starts in September.
Courses are offered in English.
Credits are awarded in the courses.
Number of students enrolled is about 10.
Academic Calendar for STEP@TUAT 2021-2022
Fall Semester
Spring Semester
October 2021 - February 2022
- August 2022
Category
U1, V2, GR
Category
V2, GR
お知らせ

DOCUMENTS

for applicants: STEP@TUAT 2021-2022 Download Course Calendar (STEP@TUAT 2021-2022)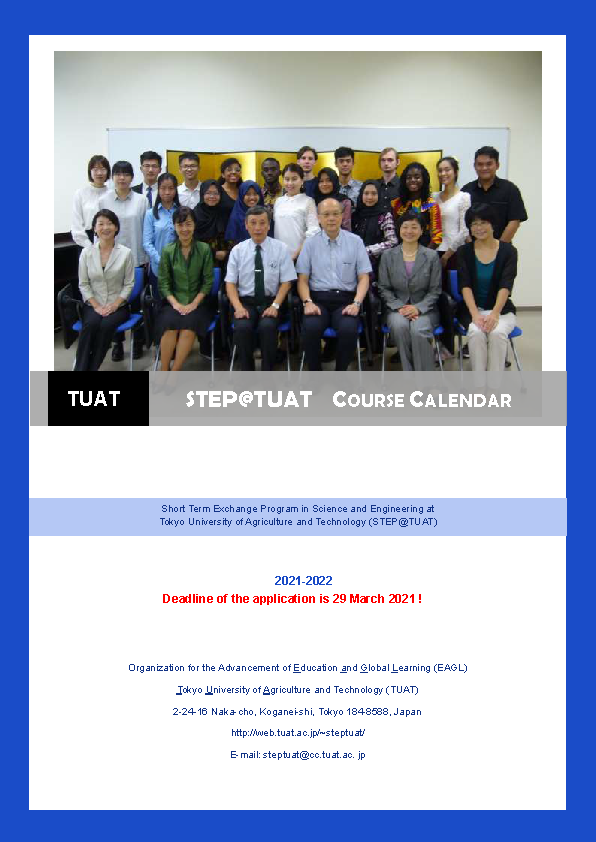 PDF
Download Application Form (STEP@TUAT 2021-2022)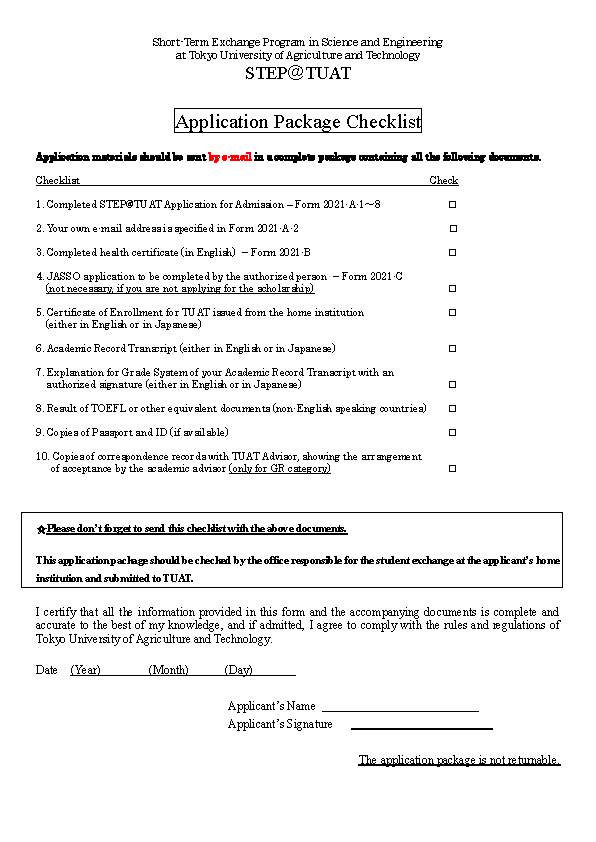 Word
PDF

Download Application Form (STEP@TUAT 2021-2022) Specimen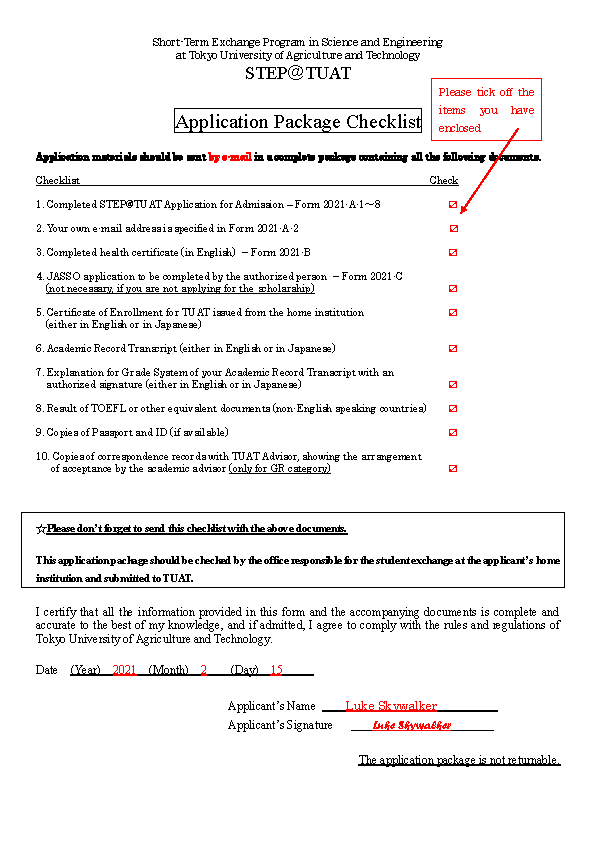 PDF