2013 International Conference on Advanced Mechatronic Systems
Plenary Speakers
Prof. Hong Wang, Manchester University, UK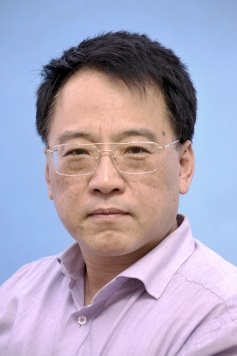 Title:
Experimental vs Analytical Control Research for Complex Control System Design --- a Scientific Experimental Perspective
Abstract:
Operational control for complex industrial processes is facing challenges in terms of modelling, control and optimization under multiple structured networks and big data feature, and in terms of complexities that make the modelling unapproachable. Typical examples of such complex industrial processes are steel making, paper making, car manufacturing and mineral processing etc. This has broken the existing research mode in control where one can largely use accurate models of the plant to obtain control strategies. Indeed, these challenges can only be met via conducting large scale and extensive experiments and the research mode should be changed to experiment focused way. This requires the establishment for the first time a large scale experimental system that can totally mimic operation of the concerned complex industrial processes. This presentation looks into the recent development of the construction of a large scale experimental systems for control systems research, where the system consists of big data communication network unit, big data centre, representation of the dynamics of complex industrial processes, feature extraction for dynamics and closed loop characteristics, control research interface and distributed control systems. It is expected that such an experimental system would promote and initiate next generation of modelling, control and optimization for complex industrial processes.
Brief Biography:
Professor Hong Wang received the PhD degrees from Huazhong University of Science and Technology in P R China, 1987. He then worked as a postdoc at Salford, Brunel and Southampton Universities between 1988 and 1992. He joined UMIST in 1992 as a lecturer, and was then promoted to a Senior Lecturer in August 1997, to a Reader in August 1999, and to a Professor in April, 2002.
Prof. Wang is a member of 3 International Federation of Automatic Control Technical Cttee and associate editor for IEEE Transactions on Control Systems Technology. He was associate editor of leading control journal IEEE Transactions on Automatic Control, editorial board member for 7 international journals and has served as IPC member and conference chairman for many international conferences. He is the member of executive cttee for UK Automatic Control Council and served twice as EPSRC college member. Professor Wang originated the work on stochastic distribution control, where the main purpose of control input design is to make the shape of the output probability density functions to follow a targeted function. He is the leading author of three books and has also published over 200 papers in international journals and conferences. He has also received the best paper award from Int. Conf. Control 2006 and Jasbar Momorial Prize for his outstanding contribution in the Science and Technology Development for paper industries in 2006.
Prof. Hiroshi Takamori, Waseda University, Japan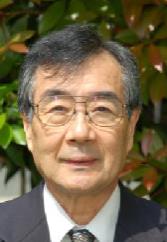 Title:
CO2 Emissions Control in the Power Industry - Control Applied to a Societal System -
Abstract:
The energy transforming sector including electric power generators accounts for 37% of the total CO2 emissions in case of Japan. The management of CO2 emissions in an industry is a control problem. This talk first tries to illuminate how the emissions control is different from controlling mechanical or physical systems. The object here is a collection of firms, each of which behaves purposefully and competitively seeking its own objective. Emissions are simply outside their business concern, and are what are called the externalities in Economics. As to allocating the externalities, the firms are in conflict of interest. Managing the emissions of production activities is essentially a game among the regulatory authority and those who are to be regulated. The environmental regulator's role is to design a fair set of rules of competition among the firms. A salient difficulty here is that the regulatory authorities generally find that part of the information they need is in the private hands of those who are regulated and is rarely available to the regulator. The presenter demonstrates Montero's auction mechanism as a way to overcome the information asymmetry, though impractical for electric power industry. The presenter proposes a practical program for managing emissions without relying upon practicing the auction. The model provides a system-wide price for charging emissions and also a reference level of emissions for each firm, the discrepancy from which is charged or rewarded. Within the framework of the price mechanism, the program affirms the profit seeking competition among individual firms in the free market economy.
Brief Biography:
Hiroshi Takamori is Visiting Researcher at Graduate School of Energy and Environment Engineering and at Finance Research Center, Waseda University, Tokyo. He is Professor Emeritus at Aoyama Gakuin University, Tokyo. His present research includes renewable energy management for the smart grid and developing business models in a smart community. He received his B.E. and M.E. degrees in electrical engineering from Waseda Univ., Tokyo, in 1960 and 1962, respectively. He went on to study at Columbia Univ., N.Y., in the Fulbright Scholar Program in 1964, and received PhD in Operations Research in 1968. After teaching at Wharton School, University of Pennsylvania, for two years, he returned to Japan, and taught and did research in Systems Science as Professor at the School of International Politics, Economics and Business, Aoyama Gakuin Univ., Tokyo, from 1970 to 2005. He took the title of Fellow of the Operations Research Society of Japan, in 1992. He published a book: "Foundation of Modern Finance Theory," Toyo-Keizai-Shimpo-sha, 2002. He also wrote numerous papers on Operations Research, Economics and Systems Science.
From 2005 to 2008, he was Professor of Finance and Real Options at Graduate School of Finance and Accountancy, Waseda Univ. He co-founded the Japan Association of Real Options and Strategy in 2007, and presently serves as the General Council of the Association. He coauthored, with Dr. Nagasaka and Dr. Go, "A Mechanism Design for Managing Emissions in Energy Supply Sector" in the Journal of Advanced Computational Intelligence and Intelligent Informatics, Vol.17 No.1, in Jan. 2013. His most recent paper addresses "Supply-side management of CO2 emissions under asymmetry of information."
Prof. Tao Tang, State Key Laboratory of Rail Traffic Control and Safety, Beijing Jiaotong University, China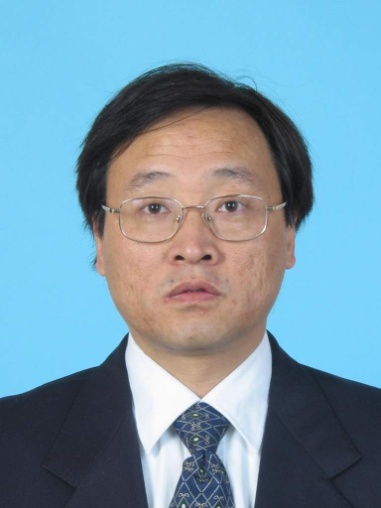 Title:
Future of Railway Signaling and Train Control
Abstract:
As enabling technologies, Computer, Communication and Control (Called as 3C technologies) have been used widely in railway. In the future, the new development of 3C shall make the railway more livingness. Positioning systems, sensors, computers, communications and advanced control methods are used to collect, process, and disseminate information to improve the safety, security, and operational effectiveness of railways. Over the past years a great number of signaling strategies have been developed in order to keep a safe distance between trains. Technological innovation, especially in signaling and control systems, will result in costs coming down – potentially significantly – and enable train control systems to provide wider operational, non-safety critical applications such as fuel efficiency, asset tracking and passenger information. The wider applications of 3C technology could transform the performance of the railways as decentralized control systems take over from the more rigid centralized command and control structure. More "intelligence" will be distributed throughout the network, with decentralized control evolving to provide traffic management policy and coordination functions. Based on technological advances, the "greener", "smarter" and safer railway transport systems shall be developed that respect the environment and natural resources; and secure and further develop the competitiveness and the leading role. In this presentation, we introduce the communication based train control technology (CBTC) and its application in the world. Some of the key technological trends of train control based on 3C shall be analyzed and explored.
Brief Biography:
Professor Tao Tang received the PhD degrees from Chinese Academic of Science in P R China, 1991. He joined Beijing Jiaotong University in 1991 as a lecturer, and was then promoted to an Associate Professor Senior in December 1994, to a Professor in September 1999.
Professor Tang is the Director of National Key Laboratory of Rail Traffic Control and Safety in China. He is the expert group member of the High Technology Research and Development of China (863 Program) in the field of Modern Transportation Technology. He is Fellow of Institution of Railway Signal Engineers. He has served as IPC member for many international conferences. Professor Tang originated the work on system safety, train control. He is the leading author of three books and has also published over 60 papers in international journals and conferences. He has also received Chinese Railway Achievement Prize for his outstanding contribution in the Science and Technology Development for train control.
Prof. Toru Yamamoto, Hiroshima University, Japan

Title:
Data-Oriented Control Systems Design -Data, Data and Data-
Abstract:
The industrial world, in response to the intensifying global competition, has attempted to further reduce production costs such as energy-saving and labor-saving measures, as well as improve the quality of its products. Moreover, it has been recognized that in order to solve these problems, high-performance control systems are required. In order to solve the problems stated above, high-performance control systems are required. One the other hand, with the progress of computer technology in the recent years, a large amount of data is able to be processed in a short period of time. In particular, efforts for storing operational data processing, and the construction of programs is carried out relatively easily, improvement to the control performance has become increasingly more active. The trend has been to gradually change the framework of the control system design method, recently, data-oriented control system design methods that are utilized directly on the control system design and operations data has gained much attention. In light of the current situation described above, in this talk, the following topics focusing on control system design methods based on data, are introduced.
I. Design of performance-driven control systems
II. Design method of a controller using a database
Brief Biography:
Toru Yamamoto received his B.Eng. and M.Eng. degrees from the University of Tokushima in 1984 and 1987, respectively, and his D.Eng. degree from Osaka University in 1994. He is currently a Professor in the Division of Electrical, Systems and Mathematical Engineering at Hiroshima University. He was a Visiting Researcher in the Department of Mathematical Engineering and Information Physics at the University of Tokyo in 1991, and during the autumn of 1996, he was a Visiting Professor in the Department of Chemical and Materials Engineering at the University of Alberta, Edmonton, Canada. In addition, he was an overseas research fellow of JSPS(Japan Society for Promotion of Science) at the University of Alberta for 6 months from March in 2006. His current research interests are in the area of data-oriented controller design and process control. He won the Best Poster Paper Award at the 3rd Asian Control Conference in 2000, and received a Prize of Progress from the Institute of Electrical Engineers in Japan(IEEJ) in 2003 and Technology Awards from the Society of Instrumentation and Control Engineers in Japan(SICE) in 2003 and 2009. He is also the NOC Chair of the coming ADCONIP(5th International Symposium on Advanced Control of Process Industries) to be held in Hiroshima on May 27-30, 2014.